Conservatories and Rear Extensions
Conservatories and Rear Extensions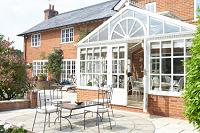 Benefits
Increased living space
A predominantly glazed structure brings the garden into your home particularly if you have a complimentary patio area
A predominantly glazed structure offers an ambient light
N.B. Planning Permission for Extensions is not always required
The Home Improvement Quotes service is all about empowering homeowners with the information to make an informed choice on the right company for them, to carry out their conservatory or rear extension project. You'll have the opportunity to discuss your project in more detail with one of their experienced advisors before being offered the opportunity to use their FREE matching service. They'll recommend the top 3 companies, based on quality and price, nearest to you and arrange for them to call, arrange a survey and prepare a written quote.
This whole service is free of charge to homeowners. You'll also get to read feedback on these companies left by other homeowners, before the companies even call to arrange their appointments. All this information, at your fingertips, will help you make the right choice for your home. To get an instant online quotation click on the button to the side.
---
Key Points
When planning a conservatory/single storey rear extension, the key points to think about are
Site Coverage
Did you know that you will need planning permission if the proposed conservatory/single storey rear extension (when taken with existing extensions, outbuildings and decking for example), will cover more than 50% of the land around your home?
Location
In terms of location, if your property fronts a road and you wish to put an extension closer to that road than the principal elevation, you will need planning permission.
Height
Assuming the proposal is only single storey, its maximum height can be no more than 4 metres. Interestingly, if your proposal has an eaves and ridge height greater than that of your property, you will need planning permission. Also, if you are planning on putting an extension within 2 metres of a boundary, the eaves height cannot exceed 3 metres.
Depth
If you live in an attached house (say a terraced or semi-detached house for example), the maximum depth you cannot exceed is 3 metres and 4 metres in the case of detached house.
Veranda
You will require planning permission if you wished to add a veranda or raised platform to the structure.
Cladding
Last but not least, if your house occupies designated land, you cannot clad it. What this means is not entirely clear but we will attempt to interpret this in future articles.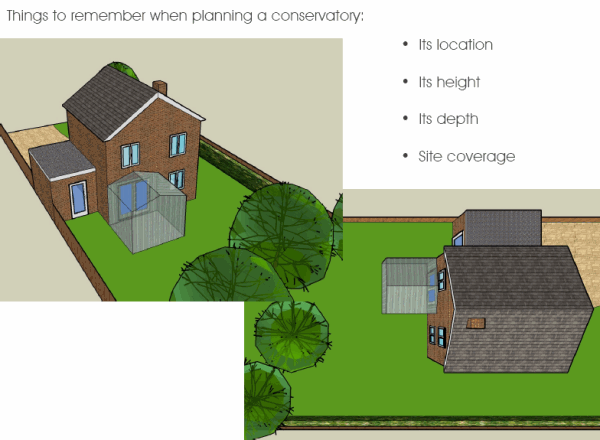 You might want to consider information in these additional areas:
---