Porch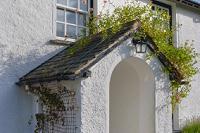 Benefits
Enhanced security
Enhanced kerb appeal
Can increase the value of your home
---
The Home Improvement Quotes service is all about empowering homeowners with the information to make an informed choice on the right company for them, to carry out their porch construction project. You'll have the opportunity to discuss your project in more detail with one of their experienced advisors before being offered the opportunity to use their FREE matching service. They'll recommend the top 3 companies, based on quality and price, nearest to you and arrange for them to call, arrange a survey and prepare a written quote.
This whole service is free of charge to homeowners. You'll also get to read feedback on these companies left by other homeowners, before the companies even call to arrange their appointments. All this information, at your fingertips, will help you make the right choice for your home. To get an instant online quotation click on the button to the side.
---
Key Points
When planning a porch, there a 3 factors to consider:-
The ground floor area of the proposed porch
Its height
Distance from and boundary and highway
Provided the structure would not exceed 3 square metres (when measured externally), would be no higher than 3 metres and would be located no closer than 2 metres from any boundary and highway, then planning permission would not be required. If you live in a Listed Building, you will require to apply for Listed Building Consent.
In certain circumstances however, your "porch" may be of a size where it is not considered a "porch" structure anymore (within the meaning of the amended General Permitted Development Order 2008) but an extension in its own right by virtue of its size for example. Normally, if you do not meet the criteria set out within the Order, you would require planning permission. However, if you chose to add a porch to the side of your property for example, provided you met the relevant criteria (see:- I want a side extension), your proposal may well be considered as permitted development which means you would not require planning permission.
---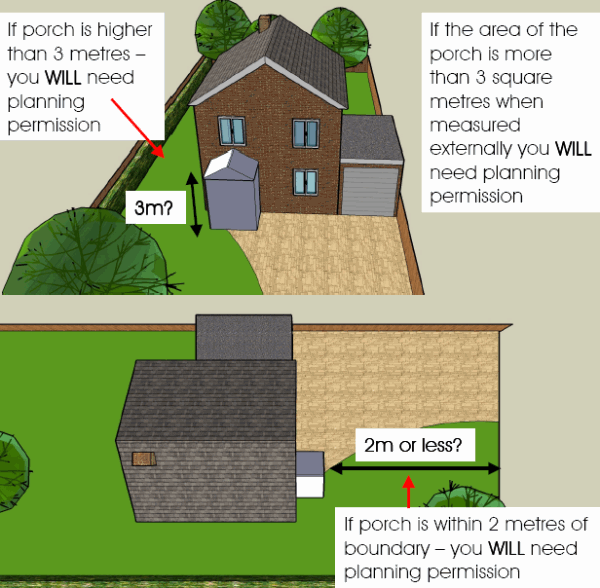 ---