New Fences, Walls and Gates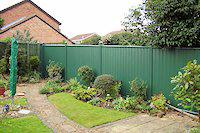 Benefits
Offers security to your property
Appropriate fencing can be aesthetically pleasing
Offers kerbside appeal and can help sell your property
---
Key Points
Did you know that if your fence/wall is over 1 metre in height and next to a highway used by vehicles or the footpath that may run alongside it, you would need planning permission.
If your fence/wall is more than 2 metres in height you would need planning permission.
You will need planning permission if your home is subject to an article 4 direction or a planning condition applies to your property*.
Your house is a listed building or within the curtilage of a listed building.
The fence, wall or gate or any other building forms a boundary with a neighbouring listed building or its curtilage.
Interestingly, you do not need planning permission for a hedge as long as a planning condition has not been imposed or there is a covenant that restricts planting such a hedge. If this in the case, it is likely that you will require planning permission.
* Your solcitor who acted on your behalf in the purchase of this property will be aware of this. If in the unlikely event that your solicitor does not know this, it is advisable to contact your Local Council directly.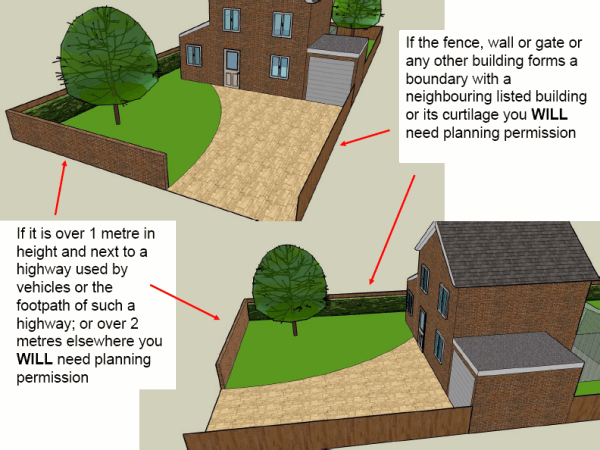 You might want to consider information in these additional areas:
---