First Floor and Two Storey Extensions
First Floor and Two Storey Extensions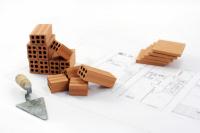 Benefits
Increases your living space, creating the opportunity to add an additional bedroom or bathroom etc.
Adds value to the property
Avoid the time, effort and costs associated with moving home
N.B. A two storey extension is not a great deal more expensive than a single storey extension as both need foundations and a roof.
Planning Permission for Extensions is not always required
---
Do I Need Planning Permission?
Planning Permission may not be required subject to the following limits and conditions:-
No more than half the area of land around the "original house"* would be covered by additions or other buildings.
No extension forward of the principal elevation or side elevation fronting a highway.
No extension to be higher than the highest part of the roof.
Maximum depth of a single-storey rear extension of 3 metres for an attached house and 4 metres for a detached house.
Maximum height of a single storey rear extension of 4 metres.
Maximum depth of a rear extension of more than 1 storey of 3 metres including ground floor.
Maximum eaves height of an extension within 2 metres of a boundary of 3 metres.
Side extensions to be single storey with maximum height of 4 metres and width no more than half that of the original house.
2 storey extensions no closer than 7 metres to the rear boundary.
Roof pitch of extensions higher than 1 storey to match existing house.
Materials to be similar in appearance to existing house.
No verandas, balconies or raised platforms.
Upper-floor, side facing windows to be obscure glazed; any opening to be 1.7 metres above the floor.
On designated land* no permitted development for rear extensions of more than 1 storey.
On designated land no cladding of the exterior.
On designated land no side extensions.
* The term original house means the house as it was first built or as it stood on 1 July 1948 (if it was built before that date). Although you may not have built an extension to the house, a previous owner may have done so.
* Designated land includes national parks and the Broads, Areas of Outstanding Natural Beauty, conservation areas and World Heritage Sites.
---