Minor Works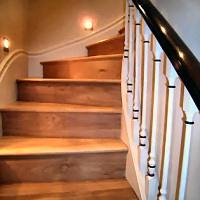 For whatever personal reason, there are certain jobs around our homes that we would rather pay someone else to undertake. There is no harm or shame in this as a recent study carried out by the insurance firm LV has discovered that DIY may damage your health and if undertaken to a poor standard, may compromise the value of your home.
In response to this survey, we at Do I Need Planning Permission.co.uk have created a dedicated web browser page that will help source skilled firms that are able to undertake a wide range of repairs and refurbishment projects.
Don't compromise the considerable effort and resources you have put into the improvement of your home through poor finishing.
---
Do I Need Planning Permission?
Whilst many of the tasks are so minor in nature that they do not require planning permission or building regulation approval, our advice is always to get confirmation of this from the company you engage. Notwithstanding the regulatory requirements to obtain the necessary permission or building regulation approvals, this may hinder your attempt to sell your property at a later date.
Some of the jobs that can be carried out:
Boiler Repairs
Gutter Cleaning
Painter Decorator
Electrical Work
Under-floor heating
Plumbing Works
Tiling/re-grouting
Flat Pack Assembly
General Repairs
Wood Flooring
Plastering
Fireplace Installation
---